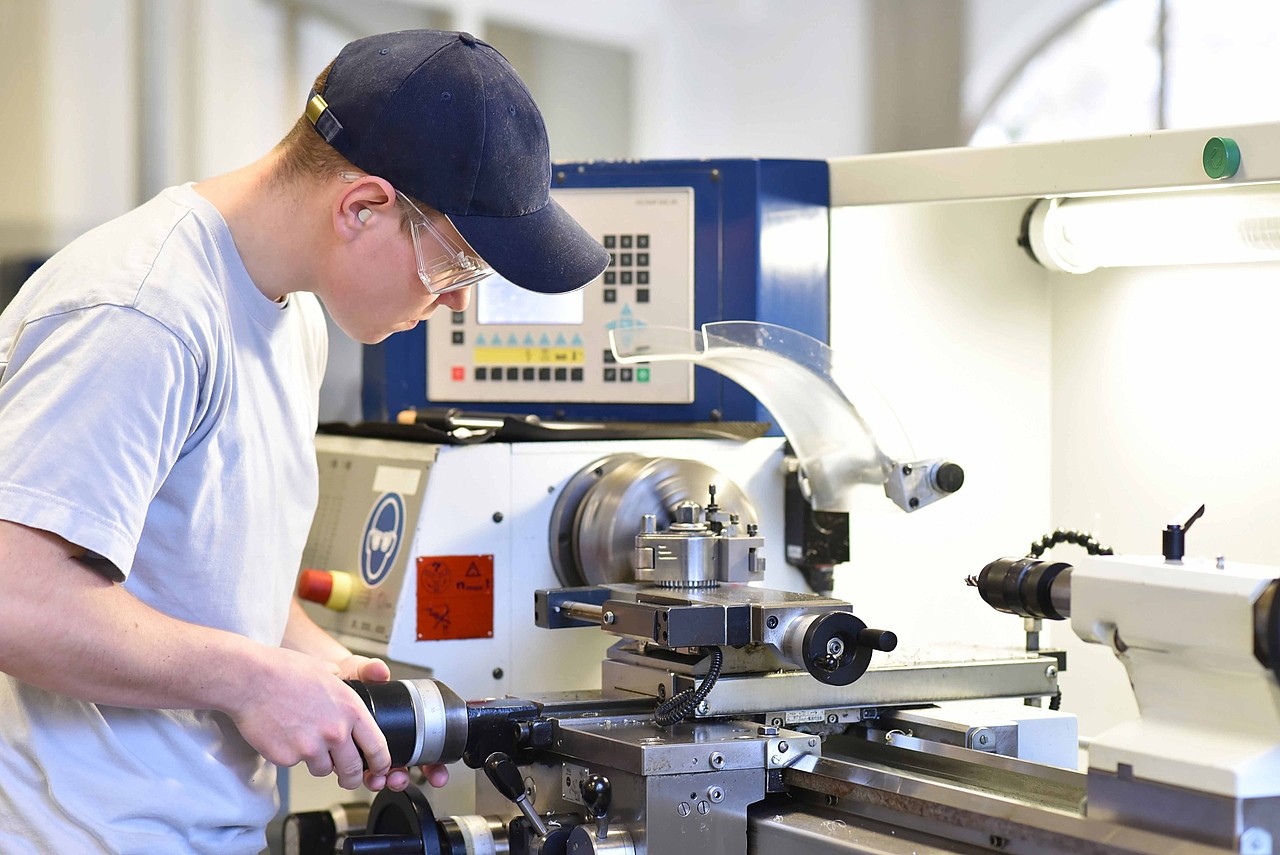 Your tasks
Do you like to create, build, assemble and repair?
As a cutting machine operator, you are responsible for machining, i.e. removing the material from the workpiece, for example by turning, milling or grinding.
Screws, angles and bolts are only the simplest examples of possible end products. In addition, there is the machining of a large number of custom products for special purposes.
You manufacture components, analyze the technical feasibility of incoming orders and select the appropriate machining process - this includes lathes, automatic lathes, milling and grinding systems.
What awaits you
You will gain experience in practical phases in our innovative company, including customized internal training courses

The training content is taught in the new training workshop and at the vocational school

You will learn to work on CNC machines

The analysis of production orders and the testing of their technical feasibility by CNC machines are also part of your training.
Your job training
Your training lasts 3.5 years (42 months)

Location: Kirchheim unter Teck

Vocational school takes place 1-2 days per week at the Philipp-Matthäus-Hahn-Schule in Nürtingen - The school has very good transport connections and is located in the immediate vicinity of the train station and bus stop.
Requirements
Very good secondary school diploma or higher education degree

Technical understanding and skill

Good spatial awareness and computer skills

Interest in mathematics, physics and metalworking

Ability to recognize correlations, as well as systematic and logical way of thinking

Great willingness to learn and perform as well as motivation and the ability to work under pressure

Enthusiasm for working in an innovative company