Quick to install everywhere
The decentralised servo converter iC with IP65 protection is shock and vibration resistant, which makes it suitable for harsh environmental conditions – worldwide and without additional components. Thanks to its wide voltage range, the iC is compatible with different voltage systems.
Creates space for other things, enabling more compact machines
Instead of installing the iC in a control cabinet, the user installs it directly in the machine. This is achieved in a space-saving manner, as the servo converter is accommodated in a light and compact aluminium housing. Further simplifying installation, the AC feed-in only requires one line for the grid connection.
Voltage monitor included
An integrated charging resistor also serves as a brake chopper, meaning external components are no longer required. If the drive system is to work as a generator, the user can connect an additional external braking resistor. The alternative is an additional capacitor that stores the energy temporarily – for greater dynamic performance during the subsequent start-up.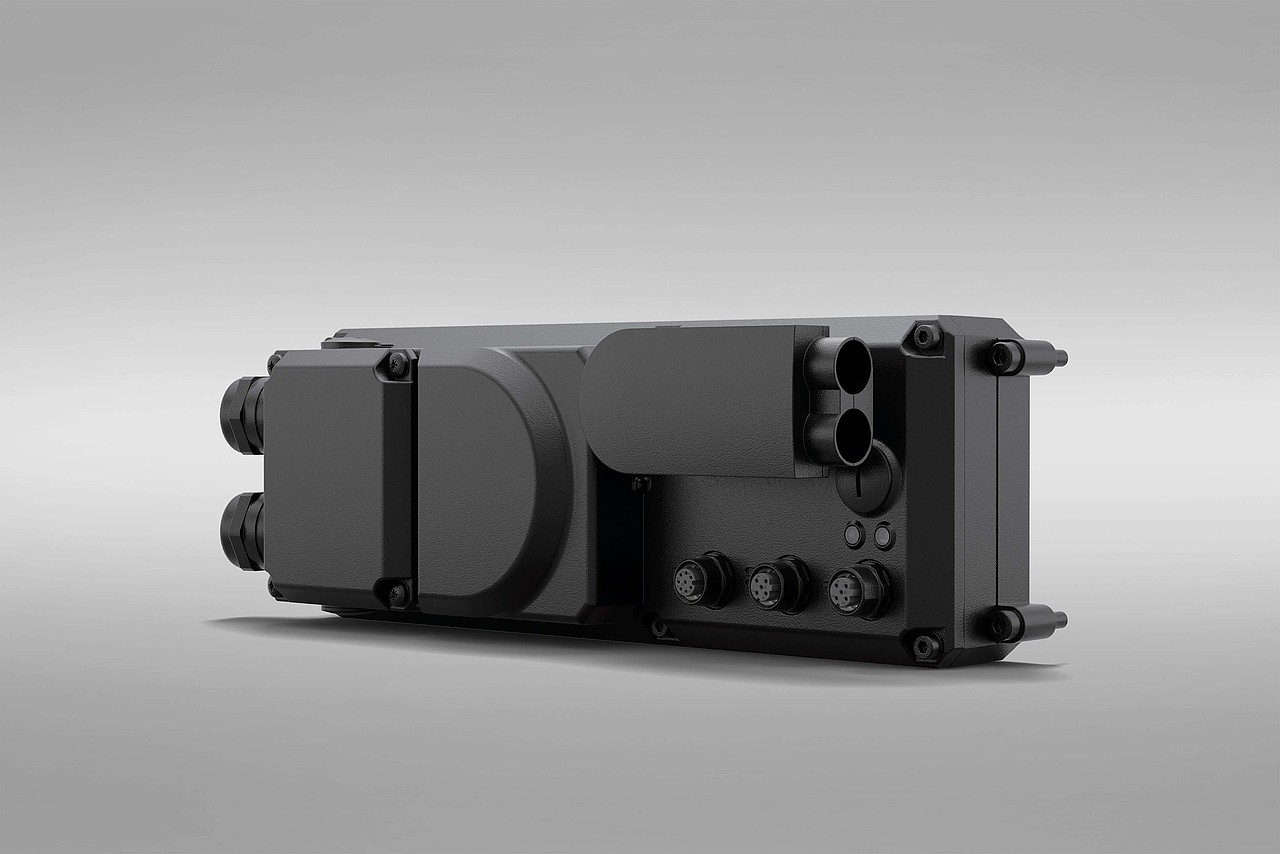 Voltage for other units
The decentralised servo inverter can supply DC voltage to other servo converters via its mains supply. This daisy-chain concept simplifies cabling, saving both space and costs.
Safe performance
The "Functional Safety" option ensures optimum protection at the man-machine interface. Safety-relevant data is transmitted via the FSoE protocol (FailSafe over EtherCAT). This additional module enables safe movements in the machine module up to Performance Level (PL) d and Safety Integrity Level (SIL) 3.
Technical Details
Product features
| Servo converter type | iC2 | iC5 | iC5-F |
| --- | --- | --- | --- |
| | | | |
| | | | |
| | | | |
| | | | |
| Maximum outout current (duration 1 s) | | | |
| Rated output voltage (sinusoidal) | | | |
| | | | |
| | | | |
| | | | |
| Nominal current, DC bus terminals | | | |
| Efficiency, motor electronics | | | |
| | | | |
| Current consumption, holding brake, maximum | | | |
| | 3 x 2 multifunction inputs: each can be confi gured as 1 analog input or 2 binary inputs 3 x 3 multifunction inputs/outputs: Each can be confi gured as 3 binary inputs or 3 binary outputs | 3 x 2 multifunction inputs: each can be confi gured as 1 analog input or 2 binary inputs 3 x 3 multifunction inputs/outputs: Each can be confi gured as 3 binary inputs or 3 binary outputs | 3 x 2 multifunction inputs: each can be confi gured as 1 analog input or 2 binary inputs 3 x 3 multifunction inputs/outputs: Each can be confi gured as 3 binary inputs or 3 binary outputs |
| | | | |
| Dimensions (LxWxH) without socket/plug height | | | |
| | | | |
Decentralized servo converter iC with AC power transmission
Decentralized servo converter iC with DC power transmission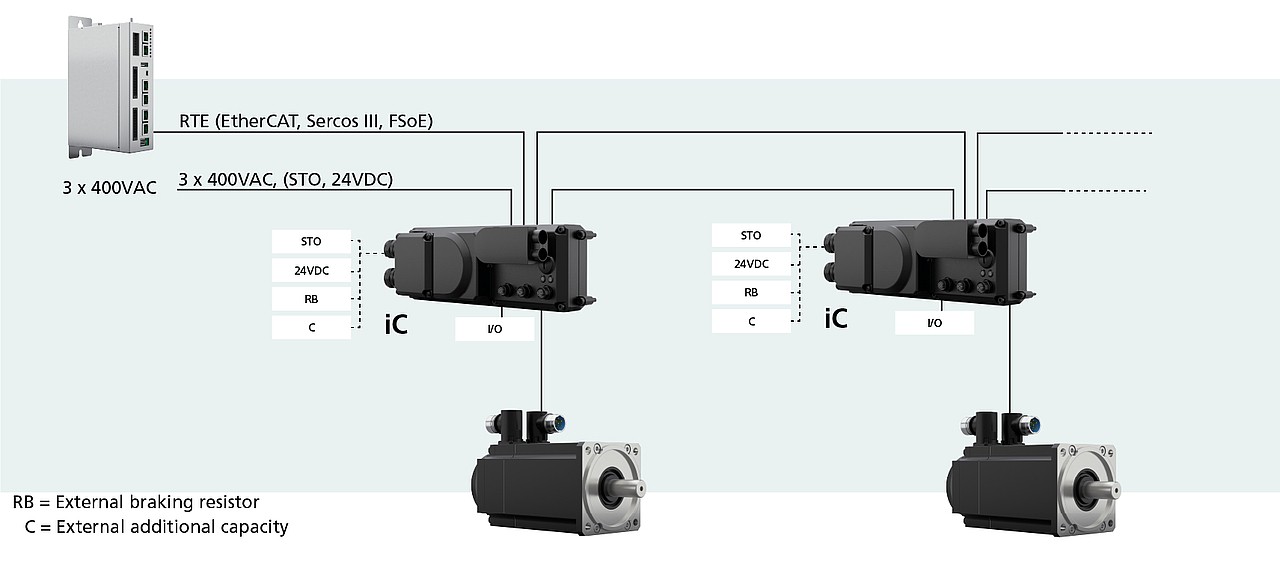 Downloads
Technical data and documents