Flexible control voltage
The compact power supply modules generate the DC bus voltage and supply the connected compact inverters (KW) with power. Thanks to their wide voltage range, they are suitable for worldwide use.
The feed-in modules are especially designed for multi-axis systems and are scalable in output. This means that variable machine concepts can be flexibly supplied with different levels of power.
Time-saving installation
The feed modules are quickly and easily mounted and dismounted on the air-cooled or liquid-cooled cold plate.
KEN – pure power supply module
Durable and compact. KEN is a pure power supply module without regeneration. It sits in a robust, EMC-compatible metal housing.
When the drive system is operating in regenerative mode, the user can also connect an external braking resistor or an additional capacitor. The regenerative energy is stored temporarily and is available to the servo motors. Excess energy is converted into heat by the external braking resistor.
KE – regenerative blockcommutated module
Safe and stable. The KE compact power supply is a regenerative block-commutated module. It not only supplies the connected inverter, but also feeds generator-generated energy back into the grid. Alternatively, an additional connected capacitor stores the energy temporarily and enables highly dynamic movements of the drives. The KE compact power supply can generate the control voltage from the DC link in the event of a mains failure, thereby enabling controlled braking of the machine.
Communication in real time. All KE versions communicate via the EtherCAT bus system. In this way, they exchange information on the operating status in real time – also from the power supply.
KES – sinusoidally commutated regenerative module
Stable grid. The KES compact power feed is a sinusoidally commutated regenerative module. It transfers regenerative energy back to the grid. This almost sinusoidal current supply has significantly less influence on the harmonic spectrum in the power grid – thereby reducing grid feedback. The result is largely disruption-free operation of the power grids.
High performance worldwide. The KES generates an adjustable DC link voltage. This makes it independent of the local mains voltage and resistant to mains fluctuations or interference. The drives deliver a high level of performance worldwide.
Fail-safe. Due to an integrated UPS, the unit's internal power supply unit is fed from the DC link in the event of a short-term failure of the external 24 VDC supply. This allows the drive system to be shut down in a controlled manner.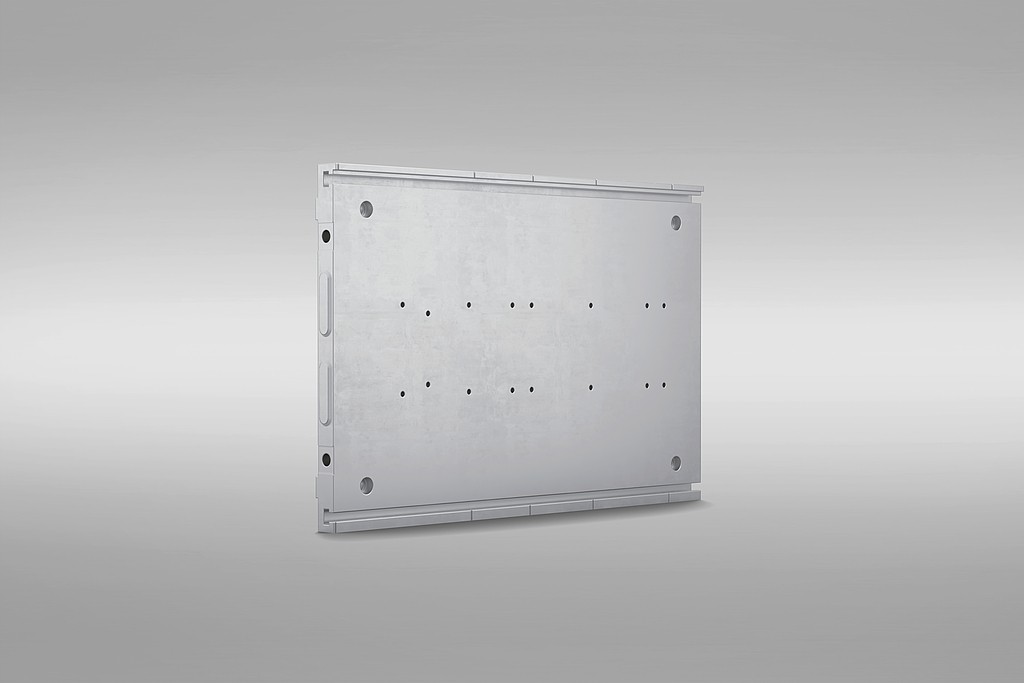 Compact
Up to 50 % less space required in the switch cabinet due to cold plate technology.
Cost saving
Cost-optimized solutions due to modular system design and possible integration of the switch cabinet into the machine.
Technical Details
Product features
| Type | KEN 5, 10, 120 | KE 20, 40, 60, 120, 180 | KES 20, 60, 120, 180 |
| --- | --- | --- | --- |
| | 3 x 400 VAC ... 480 VAC +- 10% | 3 x 400 VAC ... 480 VAC +- 10% | 3 x 400 VAC ... 480 VAC +- 10% |
| | | | |
| | | | |
| | | | |
| Maximum output power (for 60 s) | | | |
| | | | |
| | | | |
| | | | |
| | | | |
| | | | |
| | | 85, 170, 170, 255, 425 mm | |
Downloads
Technical data and documents