For mounting close to the motor
The iX servo inverter is shock and vibration resistant and sits securely in a lightweight aluminium housing. Decentralised installation is therefore fast, since the servo inverter does not require a control cabinet – even in harsh environments, thanks to its IP65 protection.
Straightforward series connection
The user can wire several servo inverters together according to the daisy-chain concept. Here, the DC bus, STO and 24V are forwarded from the iX to the decentralised drives in a single cable. Real-time communication takes place via a separate fieldbus cable.
Safety at a high level
The "Functional Safety" option increases the safety of movement in the machine module. It is based on the FSoE protocol (FailSafe over EtherCAT) and enables safe movements up to Performance Level (PL) d and Safety Integrity Level (SIL) 3.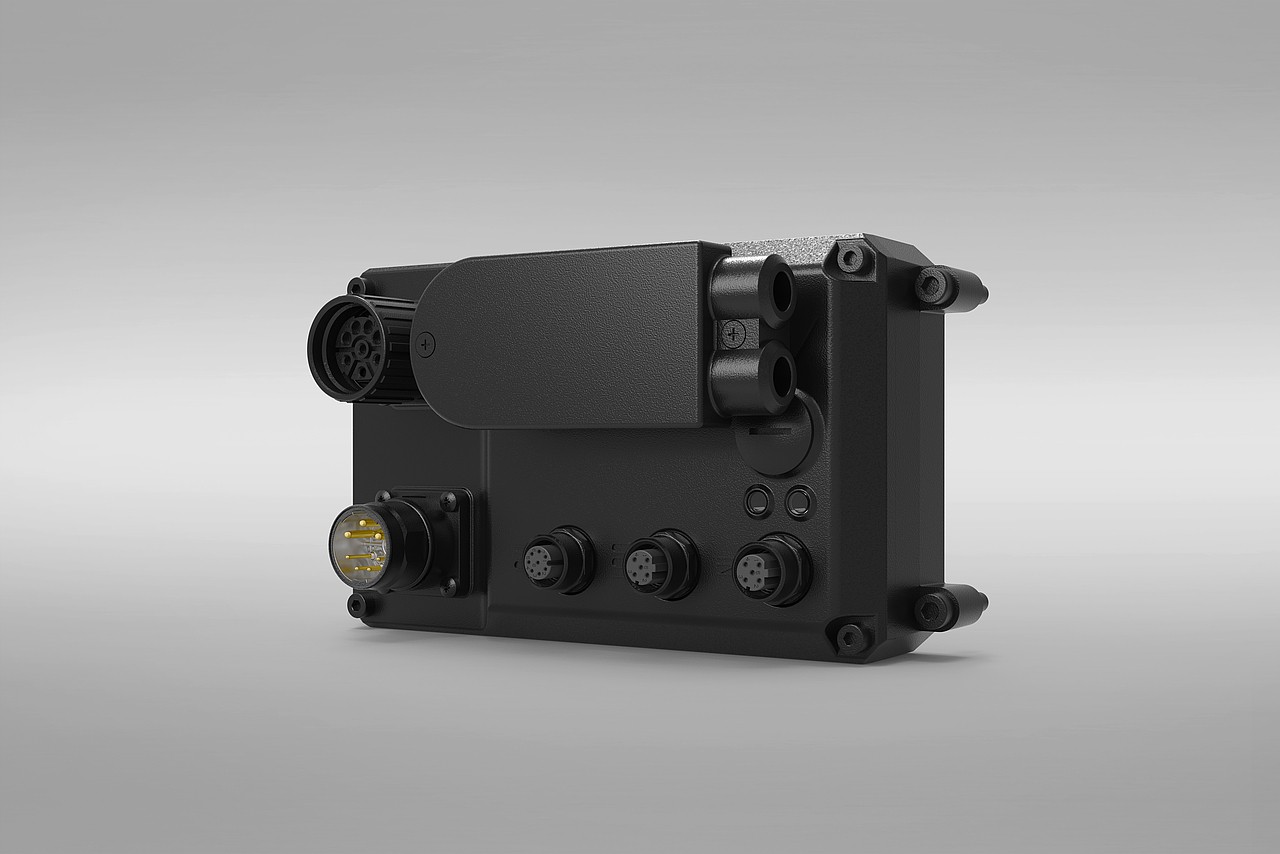 Reduced complexity
The looping of power supply and communication lines reduces the cabling effort to a minimum, even in extensive machines. The iX decentralized servo inverter is ideally suited for modular machine and plant construction.
Technical Details
Product features
| Servo inverter type | iX2 | iX5 | iX5-F |
| --- | --- | --- | --- |
| | | | |
| | | | |
| | | | |
| | | | |
| Maximum outout current (duration 1 s) | | | |
| Rated output voltage (sinusoidal) | | | |
| | | | |
| | | | |
| Input voltage, shutdown threshold | | | |
| Nominal current, DC bus plug connector | | | |
| Supply voltage electronics | | | |
| Power consumption, electronics (with I/O max.) | | | |
| Efficiency, motor electronics | | | |
| | | | |
| Current consumption, holding brake, maximum | | | |
| | | | |
| Dimensions (LxWxH) without socket/plug height | | | |
| | | | |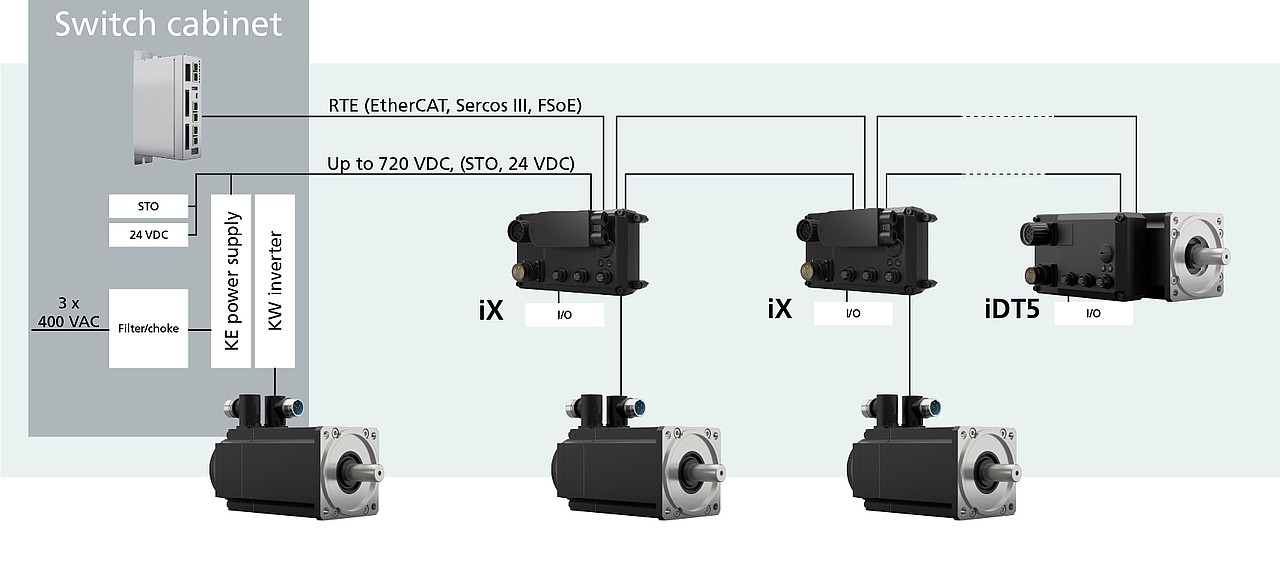 Downloads
Technical data and documents