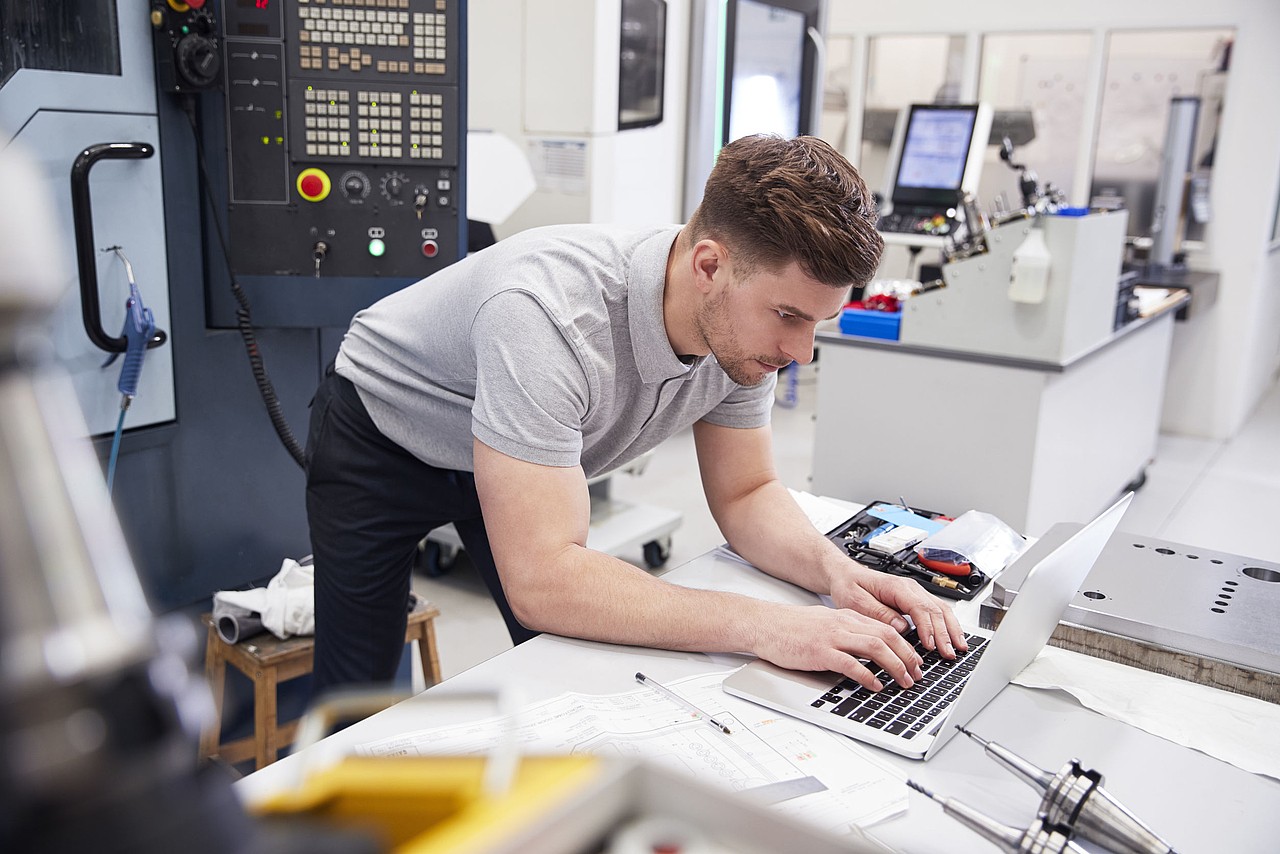 Your tasks
Do you like soldering, wiring, assembling and repairing?
As an electronics technician for machines and drive technology, you will learn the various production steps for manufacturing an electric motor.
Synchronous and asynchronous servo motors are classic examples of possible end products. In addition, there is the production of a variety of special solutions.
You will build electronic circuits, carry out measurements and repairs, and commission electric drives.
What awaits you
You will gain experience in practical phases in our innovative company, including customized internal training courses

The training content is taught in the new training workshop and at the vocational school

You will learn how an electric motor is wound and how it is constructed.

Experiencing technical contexts is also part of your careful and dedicated training
Your job training
Your training lasts 3.5 years (42 months)

Location: Kirchheim unter Teck

The first year of your apprenticeship takes place 4 days a week at the one-year vocational school for electronics at the Max Eyth School in Kirchheim/Teck. From the second apprenticeship year onwards, you will transfer to the etz - Elektro Technologie Zentrum in Stuttgart and will be at our company most days of the week. The schools have very good transport connections and are located in the immediate vicinity of the train station and/or bus stop.
Requirements
Good secondary school diploma or higher education degree

Technical understanding and aptitude as well as a pronounced interest in electrical engineering

Good grades in mathematics and physics

Ability to recognize correlations as well as systematic and logical way of thinking

Great willingness to learn and perform, as well as motivation and the ability to work under pressure

Enthusiasm for working in an innovative company